Disorganized? Missing Deadlines? Working Hard But Nothing Gets Done?
Here's How You Can Get Organized, Be Consistently Productive, and Save Time Every Day
It sucks doesn't it?
That feeling in the pit of your stomach when a deadline is around the corner, you've missed milestones, and you're frustrated because more work is being added every day than can get done.
Or feeling like a waiter, running from table to table, helping everyone but getting nothing done.
I know the feeling.
Whether you're working on your own or with a team, it's hard to know how long things will take to get done and impossible to anticipate the problems you run into. It's challenging to focus. Your time is not controlled. You have too many projects. You have trouble prioritizing and meeting deadlines. It all results in stress and delays.
But what if I told you it wasn't your fault?
What if I told you it doesn't have to be that way?
What if I told you it was possible to get your projects organized and your goals, tasks, and deadlines under control?
What if I told you that it's possible to effortlessly produce consistent results, build a solid plan for execution, and deliver your projects on schedule and under budget time and time again?
It doesn't have to be this way...
The Life-Changing Skills People Use to Prioritize, Focus, Organize, Execute, and Deliver Every Project On Time and with Minimal Stress...
You read every day about the things you are supposed to be doing to be successful...
Wake up early,

eat protein 30 minutes after waking up,

turn off notifications on your phone,,

blah, blah, blah.
It's exhausting, isn't it? Not to mention confusing...
The truth is, waking up early, eating protein, etc. won't help you get your projects done on time. You need to understand the true reasons projects fail. You need to understand why every project is a struggle to prioritize and deliver.
You need to understand the tools and methodologies that successful, organized, productive people and companies use to finish projects, accomplish their goals, deliver products, and get $%!# done.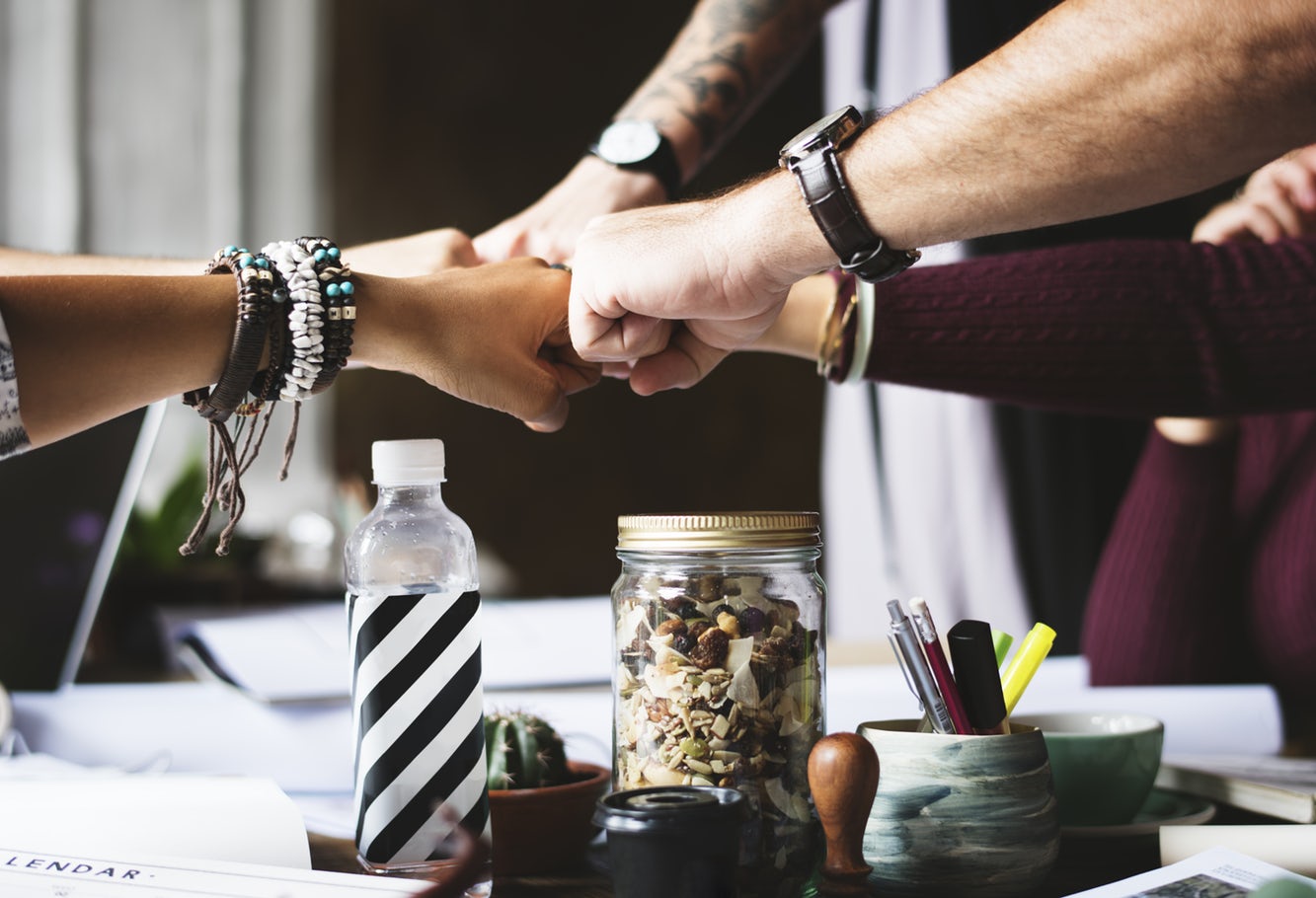 With a Sysytem for Getting $#!% Done
Around a decade ago, I chose to stop living in chaos and get myself and my team organized. I developed certain skills that allowed me to get a project done while saving money, saving time, and getting massive help from my team. And you know what?
These lessons and skills changed everything.
They changed everything in my company AND entire career for the better. My team and I started delivering on our promises. We started seeing our ideas turn to reality. In short, we started succeeding.
All of the typical project and time management issues were gone:
Constantly changing goals making it hard to know what to focus on next

Blown schedules because I didn't have control of my time

Cost overruns because I couldn't prioritize what was necessary to do and/or buy for success

Quality issues stemming from crazy, chaotic effort... too little, and too late

Tons of ideas but no requirements, lack of priorities, no solid plan for execution

Stress and delays because everyone had a different idea of what the project should accomplish
Fast forward 10 years and there is no doubt that these lessons boosted my career. But even more so, I was able to build these lessons into a system that made me more effective in my personal and entrepreneurial life.
Introducing, The Exclusive Course For High-Achieving Entrepreneurs Who Need To Get Organized, Get Productive, and Get $#!% Done...
Project Mastery
The plain-english organization and planning course that will give you the processes, tools, and techniques to be an efficient, relaxed, productive doer who gets $%#@ done and gets your business results.
Learn the Fundamentals of Project Management
Get organized, build a plan, manage your stakeholders, avoid risks, and FORCE your next project to succeed.


Learn How to Start, Plan, and Execute a Project Successfully, Every Time
We cover the 5 critical knowledge areas of starting, planning, executing, and closing a project successfully (that means, on time, under budget, and without all the headaches and stress).


Test Your Knowledge and Expertise
Solidify the fundamentals of project management after each lesson with a quiz or activity (sometimes both).


Templates Streamline Your Future Projects
We'll give you our Project Management Toolkit with a quick reference guide and 7 templates to streamline your next project, and every project in the future.


Lifetime Online Access
Move through the lessons at your own pace, on your own time, anywhere with a web browser and an internet connection.


100% Satisfaction No-BS Guarantee
Don't like the course? Email us and we'll send you your money back PLUS a $10 Starbucks gift card!
Created By...
My name is Michael Mehlberg, 10+ year veteran of organizing and keeping business on track and a certified Agile Project Manager (Scrum Master).
My trainer, Seth Sinclair, is a certified Project Management Professional and recently served as a coach reviewer for George Mason's Leadership Coaching for Organizational Performance program.
Between the two of us, we have over 25 years teaching and managing project best practices, and we've helped countless organizations get organized, build a process, and lead their teams to success.
In other words, we haven't just read the books on project management...
We've lived it!
By sharing our system with you, we'll take you on a path to living and seeing the same success we've seen for yourself.
Certified Scrum Master Living and Breathing Project Management for 10+ Years
Certified Project Management Professional Living and Breathing Project Management for 15+ Years
Our System is Defined, It's Tested, and It Works
Skip the Boring Project Management Books
This is not like any of the boring project management books on the market (believe me, we've read them all)... If you're looking for something that doesn't read like a college textbook, this course is for you.
When we assembled this course, we wanted to teach you quickly, and get out of your way.
After all, you can't spend forever learning. So we'll teach you what you need to know, and get you back to actually working, and quickly.
That's why our course is short. Just 4 hours of video lessons. No single lesson longer than 1 hour (most are 30 minutes). And each lesson gets right to the point--no fluff, and impactful.
In it, we cover the 5 major activities professional Project Managers use to build products, finish tasks, and generally crush their goals. Complete them at your leisure. Reference them anytime.
How to build a plan that moves you closer to your end goal, step-by-step, day-by-day... even how to identify a "critical path" of activities that MUST be done for your projects to succeed.

What you should be doing when your project is underway, and how you can make sure it gets executed on time and under budget.

Why (and how) you should be monitoring your project such that you know at any moment whether your project is on track (and what to do if you find it isn't).

Ensuring you don't overspend, overcommit, or even overdeliver while ensuring the highest quality output from your day.

Bringing a project to close doesn't just mean stop working... you'll see what to do to ensure you learn from mistakes and set future projects up for success.
Project Mastery is an amazing value, but...
We're Including Our Project Mastery Toolkit as an Added Bonus.
After all... Learning project management is one thing. Having the right tools available to reproduce success in every project is another.
That's why we're including more than just training. Our Project Mastery Toolkit, included as a free bonus with this course, is full of templates and checklists.
Why?
Because we want you to always kick off your next project on the right foot. We want you to never question whether you've missed a key step that could derail your project.
This Project Mastery Toolkit contains:
A Project Management Quick Reference Guide with key questions for each phase of your project so you can get new projects off the ground quickly.

A Project Charter Template to help you identify and anticipate problems that will hold you back and risks that will set you back.

A Stakeholder Influence Template so you can find the people who can help your project succeed, and steer clear of people who will hold your project back.

A Project Schedule Template with Work Breakdown Structure to make it absolutely clear who is responsible for which tasks, due dates, and status updates.

A Risk Plan Matrix and Prioritization Template to help you devise a plan to prevent unforeseen problems from derailing your project.

A Team Staffing Plan Template so you can optimize the skillsets your team members have with the tasks that needs to be done.

A Communications Plan Matrix Template which an often-overlooked way to keep every stakeholder informed and involved in the project's success.

A Detailed Statement of Work Template to fill out, share with your team, and ensure everyone is on the same page working toward the same goals.
Don't just take our word for it though...
Discover the can't fail productivity system that the CDC, State Senate Office of Alaska, School Systems, Universities, and Entrepreneurs use
Project Mastery has been used by the CDC, the State Senate Office of Alaska, school systems, universities, and entrepreneurs across the nation.
Here's What They're Saying
"Very nice training. Very useful. Easy to follow. Good examples. Seth and Mike make a great team. Nice job!"
Rated 5/5 Stars
"Great course!"
Rated 4.8/5 Stars
"I liked the real-life examples from the instructors."
Rated 4.9/5 Stars
Overall, this course is rated 4.6/5 stars from dozens of students… and we haven't even come close to finishing all the improvements we want to make to this course yet (improvements you'll get for free as we release them in the future!
Because You'll Have Projects At Work And Home For The Rest Of Your Life...
Exclusive, Lifetime Access...
Start Now or Later, Review Again and Again
We don't offer this course to everyone. It's exclusive. ONLY folks like yourself that have gone through my Proven Project Management Lessons Email Course get access.
And when you get access, it's for a lifetime.
Log on today, tomorrow, or 10 years from now and finish the course at your leisure. This isn't a one-and-done training. You can visit and revisit this course anytime...
Oh, and any time we make an update, you get instant (and free) access!
Buying is Risk Free...
With Our 30-Day, Keep-Everything, No-BS Guarantee
When you purchase this course, you immediately register your login information which you can use to gain lifetime access to all videos and materials online. Download any or all of it. Print them and use them on any project now or in the future!
Don't like the course? Just email us and we'll give you a full refund, no questions asked.
In fact, we'll take it one step further. If you request a refund, we'll not only send you all your money back, you can keep whatever materials you downloaded AND we'll send you a $10 Starbucks gift-card so you can grab a coffee and forget about us!
There's absolutely nothing to risk, and everything to gain.
If you don't master this now, how much time and money will you waste?
You now have a choice to make...
Do you continue doing your best, hoping for success, dealing with chaos and fighting fires?
Or...
Do you spend a few productive hours (less time than you spend in useless meetings each week) learning the fundamentals making any project successful?
If you wait, you can be sure of only one thing: The results you've achieved in the past will be the results you achieve in the future. More of the same, no better (and maybe worse).
However, if you commit, learn, download and use the templates, you'll have the chance to positively impact the outcome of your organization, the happiness of your team, and the personal satisfaction that comes with crushing every project in your life.
Take advantage of this offer at this introductory price.
Even if you can't start the course now, you can immediately download the templates and have lifetime access to progress through the course at your convenience, at your pace, anytime in the future!
How much money could you save in the next year if you mastered project management now?
Your next project runs over budget and you waste $500? $1000?
Your next project finishes late and you lose $1000 in sales? Maybe more?
We would normally charge $5,000 (not including travel expenses) to train entrepreneurs and business owners like you these concepts. And that's a reasonable price when you think of how this systems has saved these folks so much money, time, wasted effort, and frustration.
But $5,000 isn't a price everyone can afford... and we want you to get the same tools....
Exceptional Training

Insightful Exercises

Knowledge Tests

The Project Mastery Toolkit
And benefits...
A method for planning your project through to a successful completion.

Tools and techniques to manage stakeholders so they help (and don't derail) your project.

A way to scope your projects to prevent schedule and cost overruns.

How to successfully land your project and bring it to a close.
Not for $5,000... No, not even for $500...
Today, we're offering Project Mastery for a one-time payment of $197.
Even if you only saved 10 hours of time and made an additional $2,000 in revenue by getting your projects done on time, that's an investment in yourself that could net (literally) 10 times the money spent over the next year.
Per year. Every year. For the rest of your life!
Stop Working in Chaos and Living In Stress All The Time
Start Delivering Your Projects On Time, Under Budget, with High Quality, and Stress-Free Today
4 Hours of Exclusive Video Lessons on the Fundamentals of Project Management - Get organized, build a plan, manage your stakeholders, avoid risks, and FORCE your next project to succeed.

Quizzes and/or Activities After Each Lesson - Solidify the fundamentals of project management after each lesson with a quiz or activity (sometimes both).

Project Management Toolkit - With a quick reference guide and 7 project management templates to streamline your next project.

Lifetime Online Access - Move through the lessons at your own pace, on your own time, anywhere with a web browser and an internet connection.

100% Satisfaction No-BS Guarantee - Don't like the course? Email us and we'll send you your money back PLUS a $10 Starbucks gift card!

Massive Discount - Save over $4900 over an in-person training and get our introductory, one-time discount reserved ONLY for our "Project Management Lessons" email subscribers.
One-Time Payment. No Recurring Billing Charges. 30-Day Money Back Guarantee.
Frequently Asked Questions
How do I access this course?
Online. Access the course anytime and from anywhere, so long as you have a web browser and an internet connection.
How long do I have to complete this course?
You have lifetime access to all course videos and materials online. Take as much or little time as you want. Come back and reference the materials long after you complete the course.
Can I download the materials?
Download any or all of it, including the videos! Print the tools and other materials and use on any project in the future.
Will I get updates to this course?
Yes! Any updates we add to the course in the future will be yours, free of charge. Learn and grow with us!
Can I email you with questions?
Absolutely. In fact, we encourage it! Here's what James Puckett had to say about our customer service: "Thank you for your very prompt response and thorough email. I appreciate the excellent customer service!"