Welcome
Welcome to the Project Mastery Course! You made the right decision joining.
We're excited for you to get started. So let's jump right in.
Course Overview
Below is a synopsis of the course, and the course objectives. You should read through these and keep them in mind while going through the lessons.
This course has an introduction, 5 lessons, and a summary and evaluation. Each lesson has a video, downloads, and a quiz to ensure you are learning and understanding the concepts. Go back and review each video and resource at your leisure, as many times as you want until you are comfortable with the material.
Scroll down to see them all below and click the links to get started.
Resources and Downloads
At the bottom of each lesson (and this page), we usually have a Resources section containing all the downloads. This will include slides, worksheets, etc.
Getting in Touch
If you ever need to reach us, email members@moderndavinci.net.
Course Synopsis
Projects are temporary ventures aimed at producing a unique product, service, or process. In many cases, this uniqueness means there aren't any clear blueprints or steps in place to achieve the end goal. Project Management is the application of knowledge, skills, tools and techniques to reduce project ambiguity and risk while increasing the chance of successfully achieving project objectives. It provides a framework through which managers and team members can balance the constraints of scope, time, cost, and quality without sacrificing project requirements.
In this course you will learn leading approaches to Project Management as defined in the Project Management Body of Knowledge (PMBOK Guide). PMBOK is a globally recognized standard for project management. It provides guidelines for managing individual projects and for understanding project life cycles.
The course will lead you through a progression of Project Management concepts and techniques in alignment with the PMBOK's five major Project Management Process Groups:
Initiation
Planning
Executing
Monitoring and Controlling
Closing
Within each area, the course will incorporate and address other key project management success factors such as leadership, team building, stakeholder engagement, and communication. The course will also address other leading project management approaches such as Agile and SCRUM to discuss how they complement and enhance the PMBOK approach.
Course Objectives
Gain an understanding of the project management principles, concepts, tools, and techniques applied across successful organizations and the global standards from which they are derived.
Empower you with the vocabulary and knowledge needed to function at a high level in project leadership and supporting roles.
Apply concepts learned in in the session to your personal or professional projects.
Discuss how to best adopt and standardize Project Management processes and tools.
Course Outline
Complete Each Lesson In Order
Introduction to the Course
Project Management Fundamentals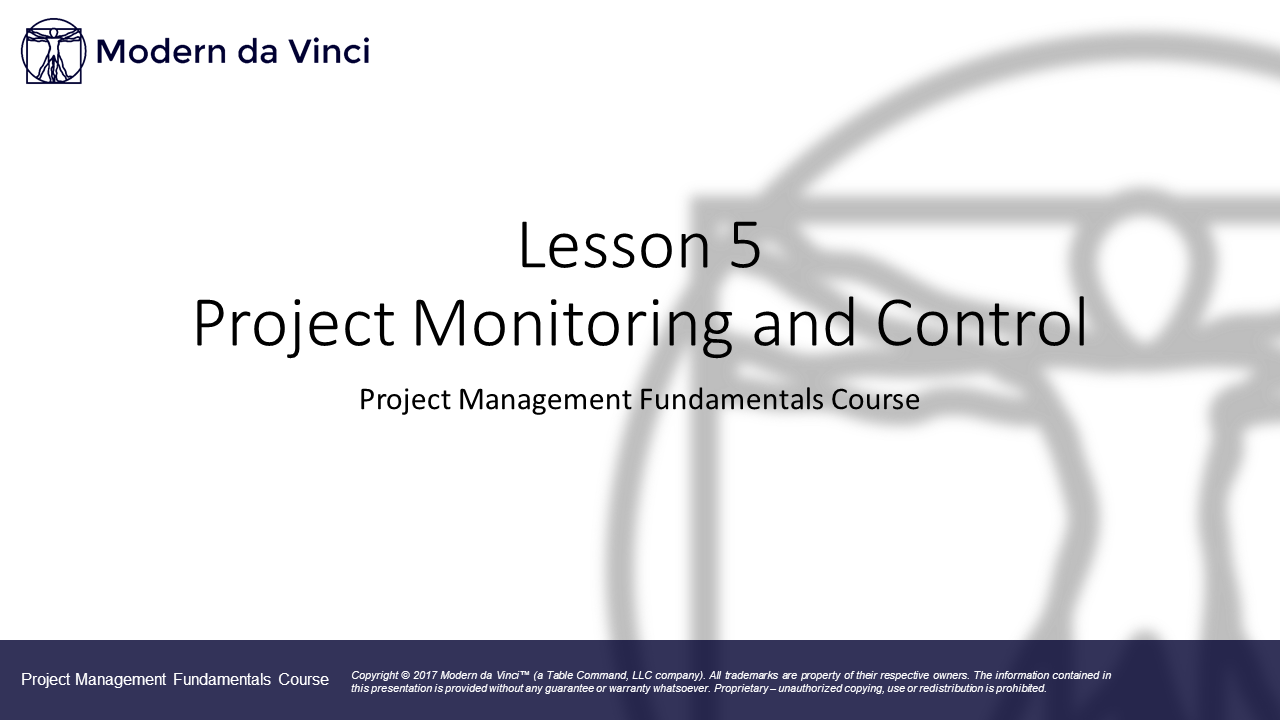 Project Monitoring and Control
Finish Up Here and See What's Next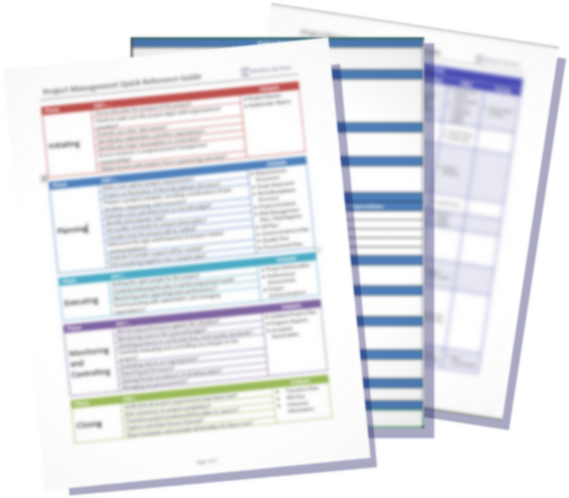 Project Management Toolkit
Download the Project Management Toolkit with a quick reference guide and 7 templates you can use to kick off, manage, and close out successful projects.
Download the full course outline with synopsis, objectives, and detailed breakdown of all lessons.