Welcome to the Project Mastery Course!
This is a short (but important) introduction to the course. In it, we'll review:
The Course Objectives
A Full Course Outline
How to Get In Touch
Take a few minutes to go through this, then help us get to know you by filling out the form below.
Once you're done, click the button below to begin lesson 1. Don't forget, at the bottom of every lesson page will be additional resources (like slides or worksheets) you can download and go through at your leisure.
Getting to Know You
Before getting started, would you please take a moment to tell us a bit about yourself and where you are in your Project Management journey?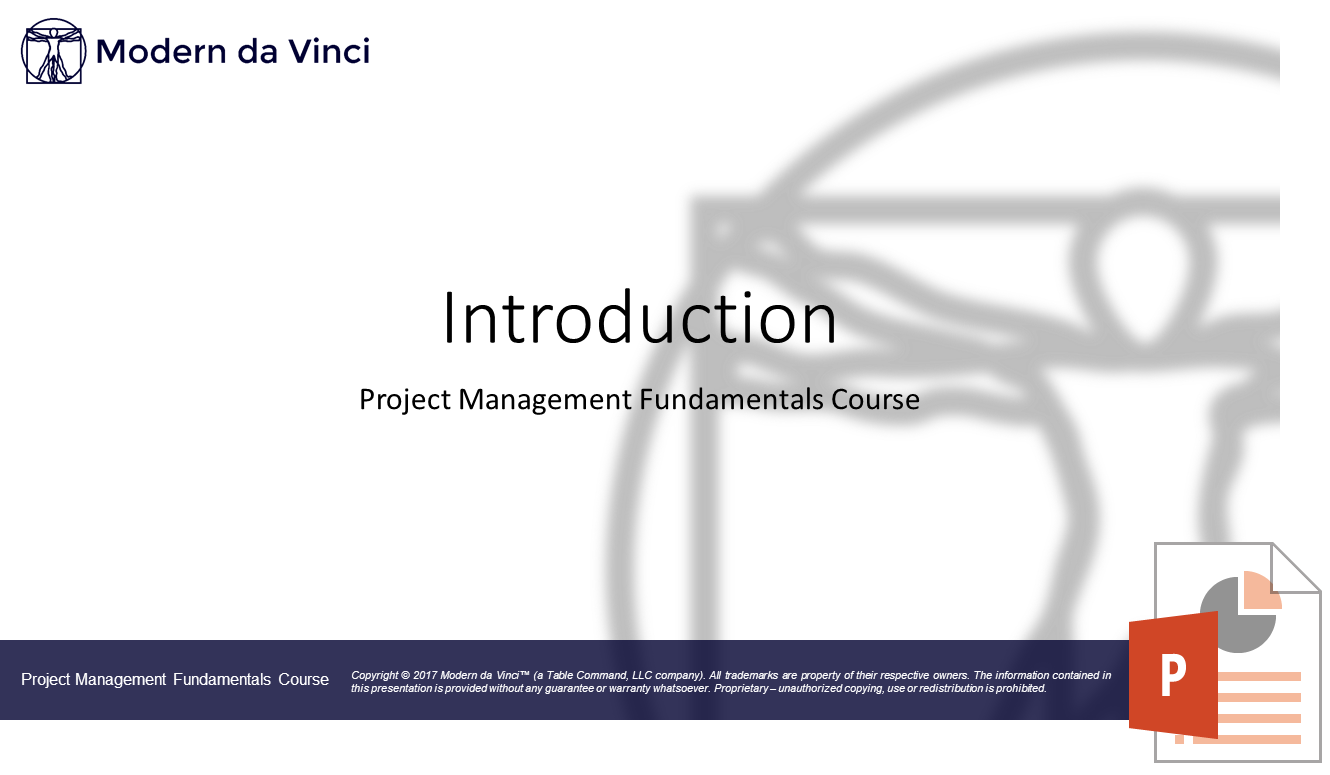 Project Management Fundamentals Course