Welcome to Lesson 1, Project Management Basics
In this lesson, we're going to start from the top. It may not seem important, but you'd be surprised how hard it is to properly define a project (hint, it's not just a group of tasks).
In addition to some basic definitions, we're going to cover:
What is a Project?
What is Project Management?
Project Management Constraints
The Project Management Institute
The Project Management Institute Body of Knowledge Guide
Project Management Processes and Process Groups
Project Management Knowledge Areas
Project Lifecycles
The Project Manager
Lesson 1 Quiz on Key Concepts
Activity 1 - Project Experiences
When you've finished this lesson, click the button below to move on and begin Lesson 2 - Project Initiation.
Lesson 1 | Key Concepts Quiz
Take this quiz before moving onto lesson 2 to ensure you've learned the concepts. Answers will be shown immediately after filling out and submitting this form.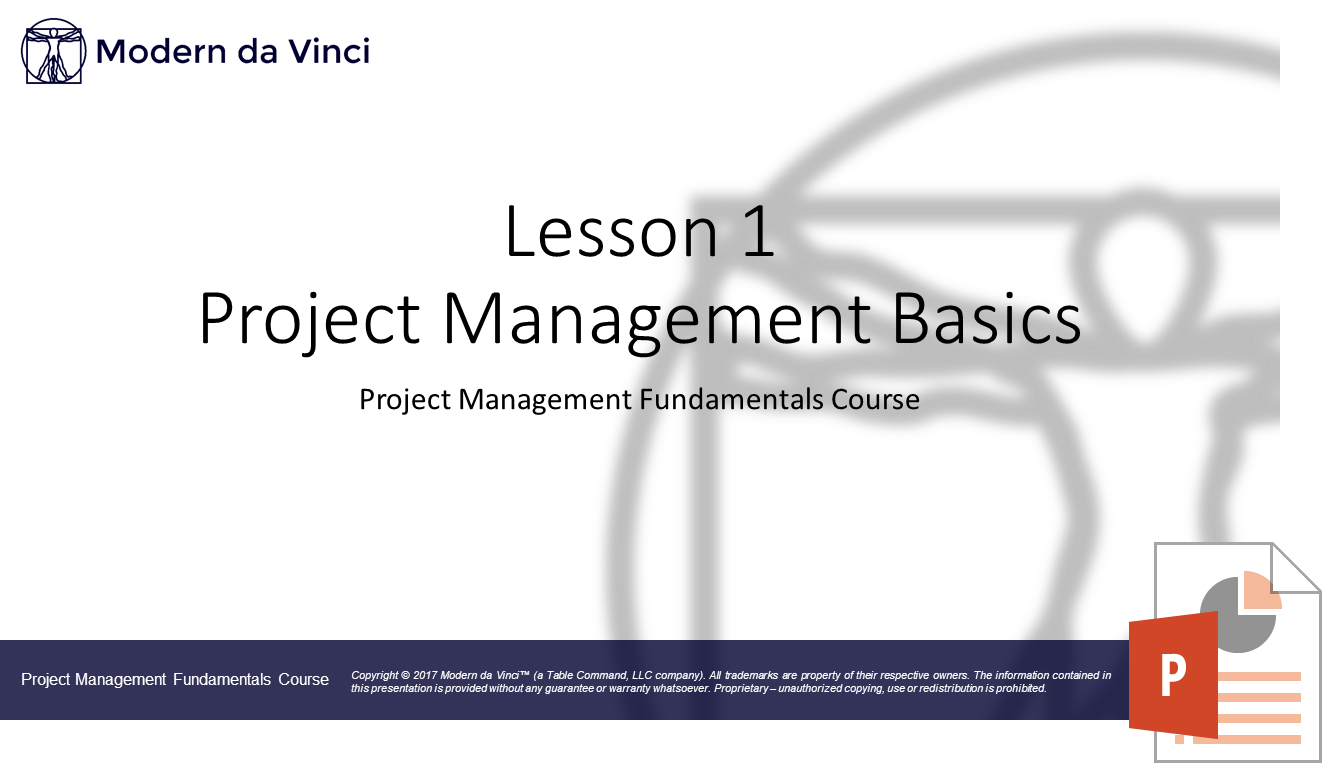 Project Management Basics Slides
Project Management Fundamentals Course