Welcome to Lesson 4, Executing
Woohoo, we have a plan! Now let's execute.
But wait, we can't just start taking on tasks willy nilly. We have to develop our project team, and manage the execution.
Here are the topics we'll cover in detail:
Executing Phase Objectives
Managing Execution
Developing the Project Team
Lesson 4 Quiz on Key Concepts
When you've finished this lesson, click the button below to move on and begin Lesson 5 - Project Monitoring and Control.
Lesson 4 | Key Concepts Quiz
Take this quiz before moving onto lesson 5 to ensure you've learned the concepts. Answers will be shown immediately after filling out and submitting this form.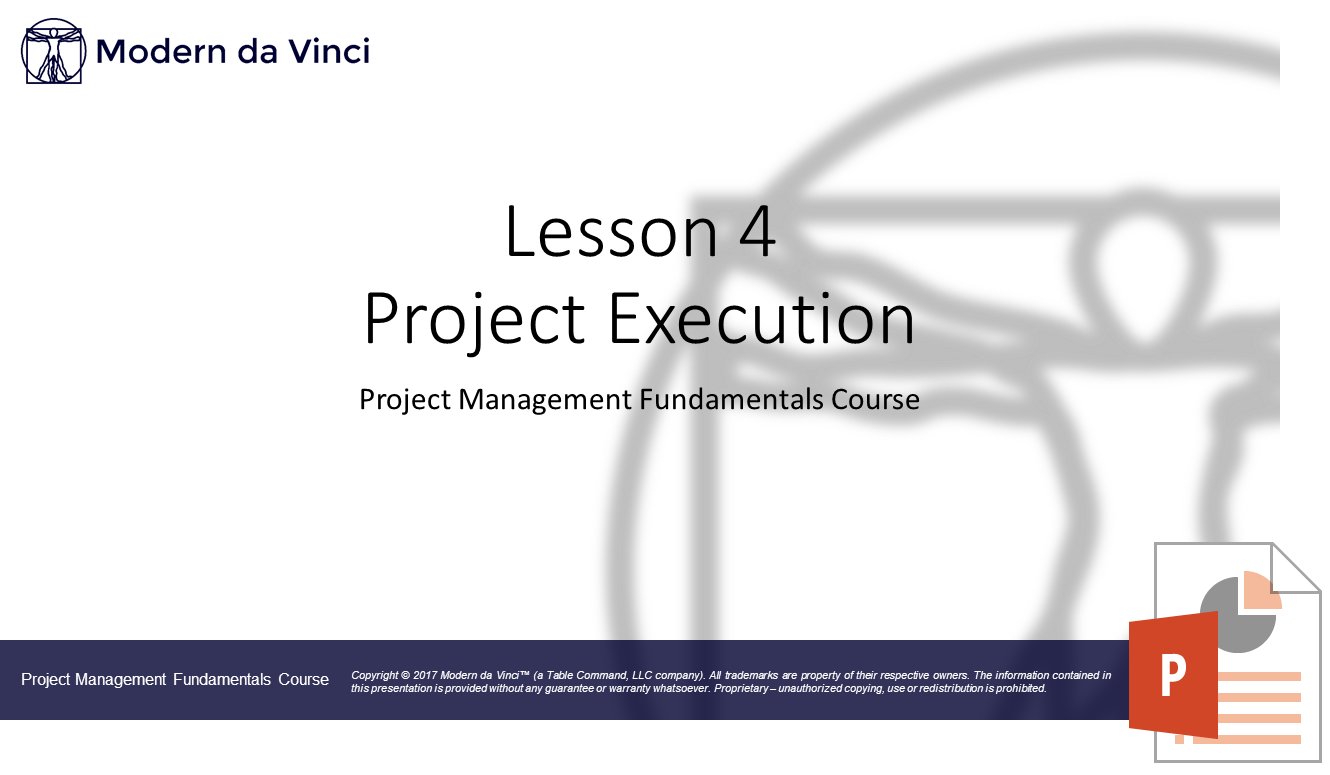 Project Management Fundamentals Course