Welcome to Lesson 5, Project Monitoring and Control
At this point in the course, you are more than halfway done! Congrats on making it this far. Now let's cover one of my favorite parts of project management, monitoring and control.
Once the project is underway and execution has begun, we need to keep track of the schedule, risks, quality, and costs. Perhaps most importantly, we need to prevent scope creep which is the unnecessary addition of new requirements (one of the biggest killers of projects).
Here's what we'll cover in this lesson to learn how to do that:
Monitoring and Controlling Phase Objectives
Quality Control
Scope Verification and Control
Schedule Control
Cost Control
Lesson 5 Quiz on Key Concepts
Activity 3 - Managing Scope
When you've finished this lesson, click the button below to move on and begin Lesson 6 - Project Closing.
Lesson 5 | Key Concepts Quiz
Take this quiz before moving onto lesson 6 to ensure you've learned the concepts. Answers will be shown immediately after filling out and submitting this form.
Lesson 5 | Activity
In this scope management activity, you are the manager of a project focused on building a new website for your organization. Your team is currently in the development phase and is about 75% done building the site. While the project is currently on budget and on schedule, you have burned up most of your contingency and know that the team has very little margin of error getting to the finish line. Read through the following scenarios and plan a strategy for responding to and managing the requested changes.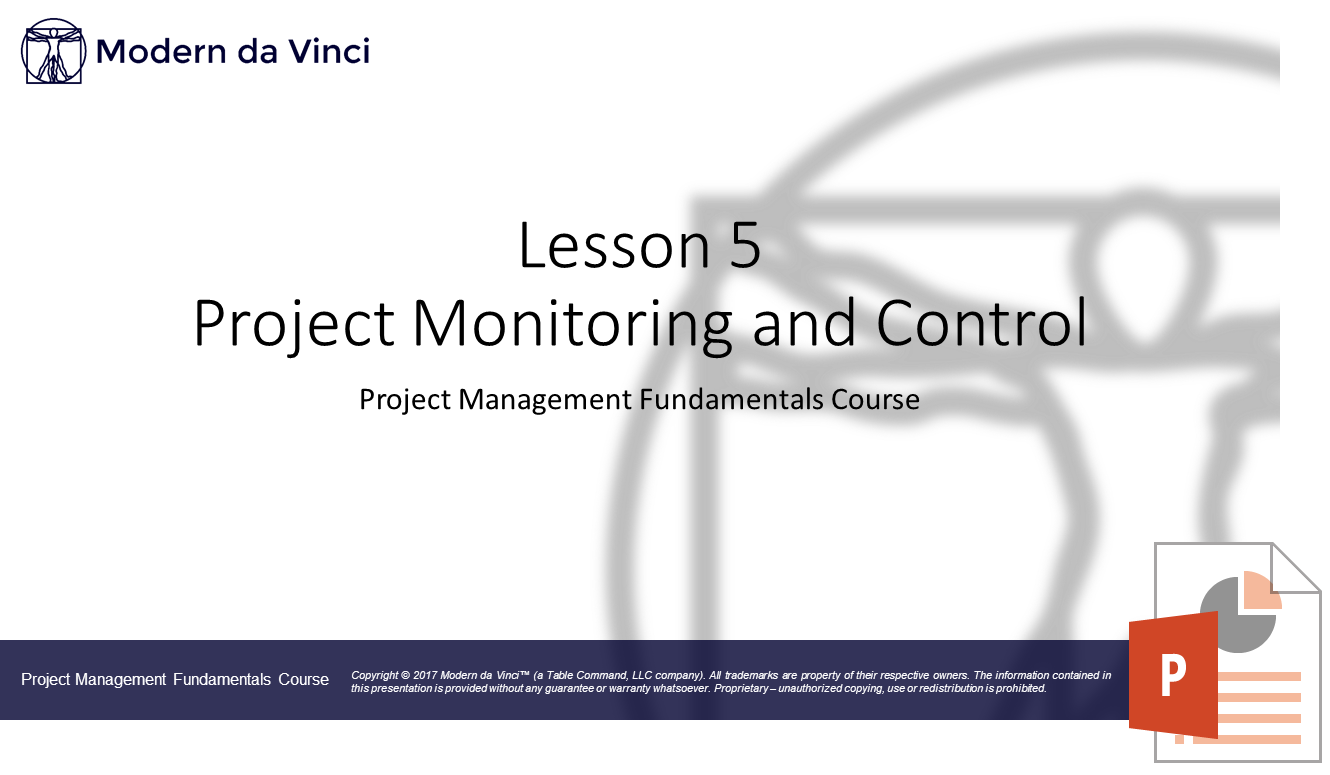 Project Monitoring and Control Slides
Project Management Fundamentals Course