Welcome to Lesson 6, Project Closing
Almost done!
One of the biggest things project managers skip is the Project Closing phase. This is important, especially if you ever hope to run a successful project again.
In this phase, you learn how to retrospectively look at lessons learned, and also standardize project management processes in your organization (saving valuable time down the road). Here are the detailed topics we cover in this lesson:
Closing Phase Objectives
Lessons Learned
Project Management Standardization
Lesson 6 Quiz on Key Concepts
When you've finished this lesson, click the button below to complete the course, see where to go from here, and submit an evaluation!
Lesson 6 | Key Concepts Quiz
Take this quiz before moving to the summary and evaluation to ensure you've learned the concepts. Answers will be shown immediately after filling out and submitting this form.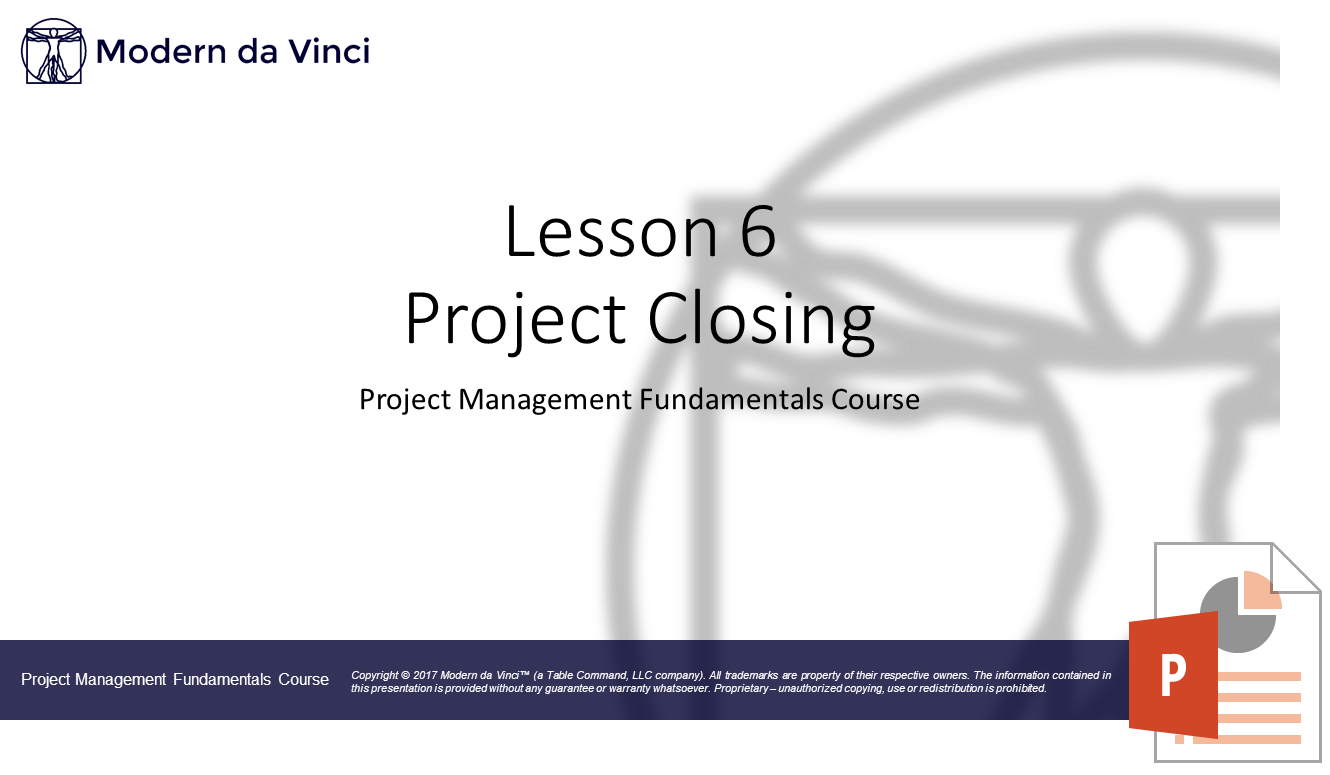 Project Management Fundamentals Course